&nbsp
&nbsp
About SJVGeology.org
The vision of SJVGeology.org is to explore the geology of the San Joaquin Valley of California, and the history of its oil industry. We gain no financial benefit whatsoever from this site (nor for that matter does anyone else), and our only goal is to provide a public service through which to educate and entertain the local geologic community.
Some of the material on SJVGeology.org originated in 1997 as part of the website of the San Joaquin Geological Society at www.sjgs.com. However, when the Society in 2010 decided it wanted a slicker looking site that focused on member services without the likes of Senteur de Boue and dancing penguins, two new sites were born - all content pertaining to the Society became www.sanjoaquingeologicalsociety.org, and the remaining chaff evolved into www.sjvgeology.org.
Although we try to do a good job putting this website together and maintaining it, we accept no responsibility whatsoever for the accuracy of any information contained herein. If you do not like what we have provided for your entertainment and enjoyment, then websites more to your liking are just a mouse click away. We also make no claims for originality, and we have borrowed freely from many different sources, but we do our best to give credit where credit is due. Our apologies if we come up short on some of these goals.
Please bear in mind that web pages come and go - here today, then gone tomorrow. The sites we link to for your convenience existed when we added them to our site. Our apologies if the links are now broken and the sites have vanished. They used to be there. And yes, we still have the dancing penguins.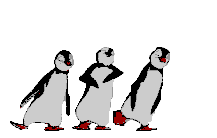 &nbsp