Oil Field Trucks
Photos by Bruce Petty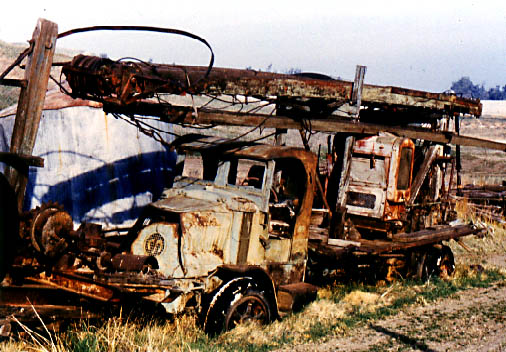 Heavy duty C-cab Mack truck used for pulling pipe from a well. It was located at a Smi Valley oil field along with the one shown below.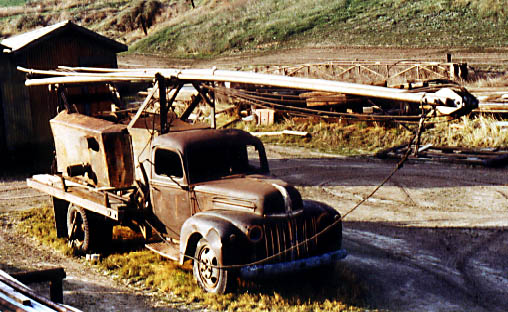 This is a lighter duty truck that was used to pull the sucker rods down to the pump at the bottom of the well.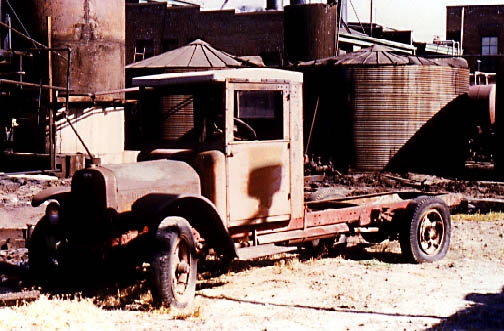 Trucks like this were scattered about the Manley Oil Company grounds, I only wish that I had made more of an effort to buy one of them thirty years ago.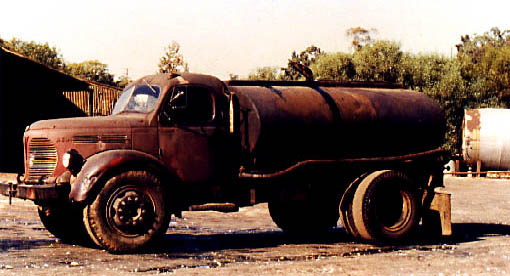 REO Tank Truck, used at the Manley Oil Company in Los Angeles.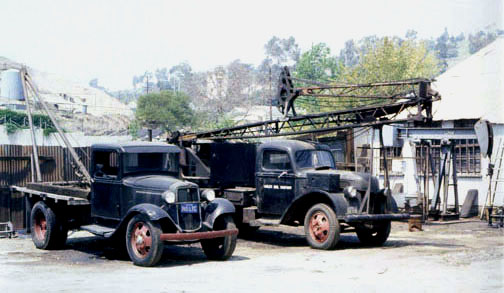 These are the trucks used to work on Manley Oil Company wells. From the collection of the California Division of Oil and Gas Department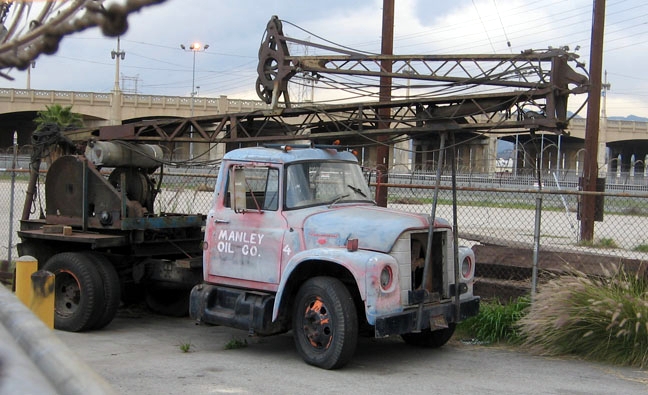 This is a newer Manley Oil's well rework rig taken January 16, 2010, having the same old derrick as seen in the picture above. The rig is stored near the LA river.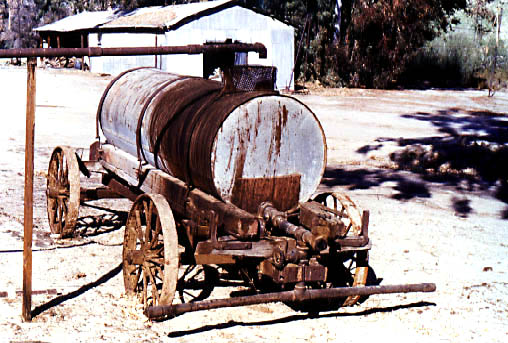 Still in use when this picture was taken some thirty years ago, this tank wagon used to oil the local roads in the Simi Valley area.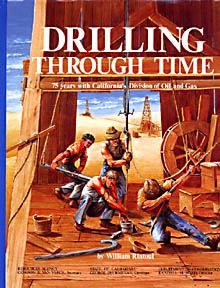 If you like oil history, then may I suggest this fine book "Drilling Through Time" by William Rintoul. Published by the California Department of Conservation, Divison of Oil and Gas. ISBN 0-9627124-0-X
---
NEW Downtown Los Angeles Oil Bulk Plant.
NEW California Oil Fields in Color
Back to Early California Oil Industry Page
---
For those in High School and may be looking for a career in geology. Montana Tech has one of the few Petroleum Engineering programs left in the US, as well as Mining Engineering. Montana Tech's website is www.mtech.edu and this direct link to Professor Diane Wolfgram PHD, Mining Engineering department's web page.